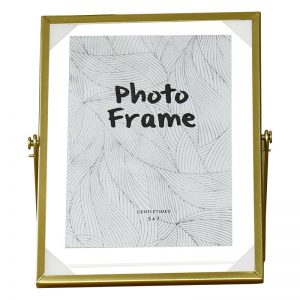 Product Details:
Product Name:
Nordic ins geometric metal stereo photo frame
Material:
metal
Size:
Various
Shape:
Geometric shape
Color:
Gold black
Style:
Nordic
Process:
Paint
Package:
Carton
Feature:
Light luxury texture
Nordic geometric photo frame series, simple wrought iron line shape, dark color to present a light luxury texture, decorated photos, happy memories. Beautiful glass copper metal frame, can be replaced with a core. Glass that is transparent and transparent enough to better reveal your photos. Metal edging, metal lacquered color edging, showing a luxurious texture, allowing photos to be better stored. The wrap angle design, the wrap angle novel design, improve safety, not easy to hurt the hand. The photo frame is made of high-quality materials and made with heart. Each photo frame is durable! The size is the size of the photo frame inside the photo frame, and the inch photo frame can be purchased for a few inches.