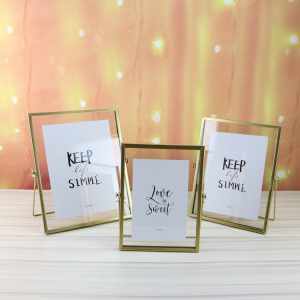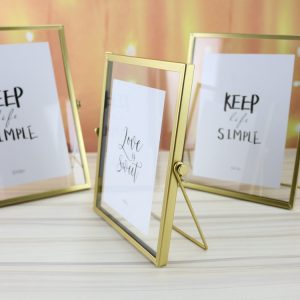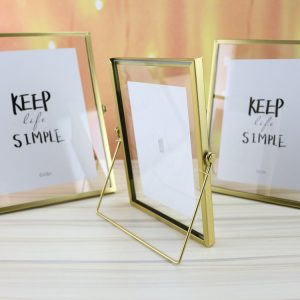 Product Details:
Product Name:
Creative wrought iron geometric glass metal stereo photo frame
Material:
metal
Size:
4 inch frame: 15*15CM, 6 inch frame: 20*15CM, 7 inch frame: 22.5*17.5CM, 8 inch frame: 25*20CM
Shape:
Geometric shape
Color:
Gold
Style:
Simple and modern
Process:
plating
Package:
Carton
Feature:
Creative
Electroplating process metal photo frame, simple atmosphere, drawing process. A variety of colors are available. Easy to install and easy to disassemble. Photo frame: (Frame), similar to a square, with internal buckles, just put the usual photos in the blanks. It is mainly used for the four-sided positioning of photos and enhances its aesthetics. It also helps to protect the quality of photos, like photo frames with glass, to prevent photos from turning yellow and so on. It is a decorative item.