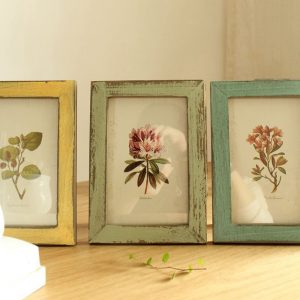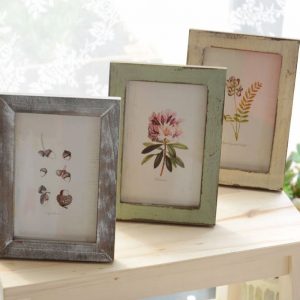 Product Details:
Product Name:
Japanese style vintage fir wood old photo frame
Material:
Wooden
Size:
Various
Shape:
Rectangular
Color:
Multicolor
Style:
Retro
Process:
Manual
Package:
Plastic paper single package
Feature:
Retro
Hand-polished, fir material, deliberately worn, the surface will be a little rough, can be placed in a 6-inch 4R size photo. Retro means old style. Old wood, retro pastels, elegant little flowers, wonderful moments. The wood is matched with small flowers, and it is small and fresh. Diverse colors, retro feelings.
The photo frame is more delicate and needs care, because it is just for viewing, not for a tool, so how should we use and protect the photo frame every day?
1. Since the photo frame is a structural thing, it can be moved infrequently. It is best not to move it.
2. The use occasions are indoors, and it is best not to place them in the open air.
3. Avoid high temperatures and long-term sunshine.
4. When cleaning, it is best to use alkaline cleaning agent, do not use washing powder water.
5. Be sure to clean the screen section and the fastening section regularly.